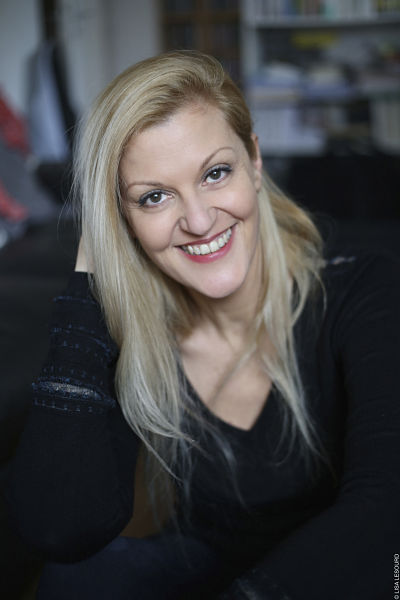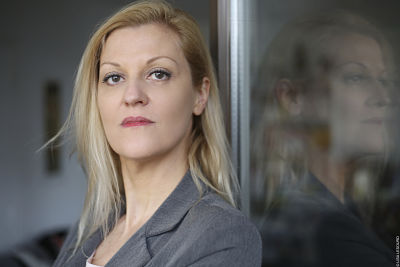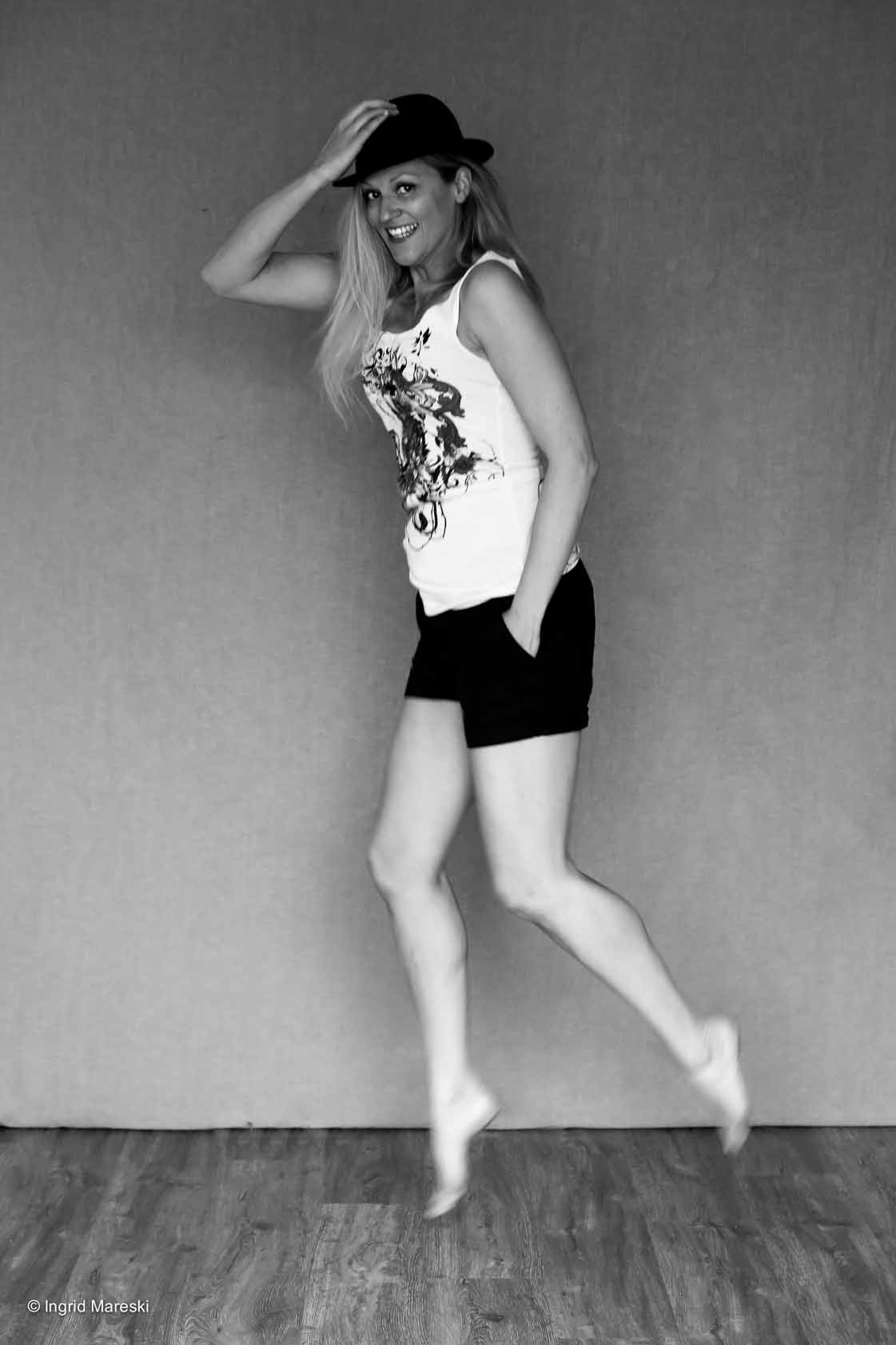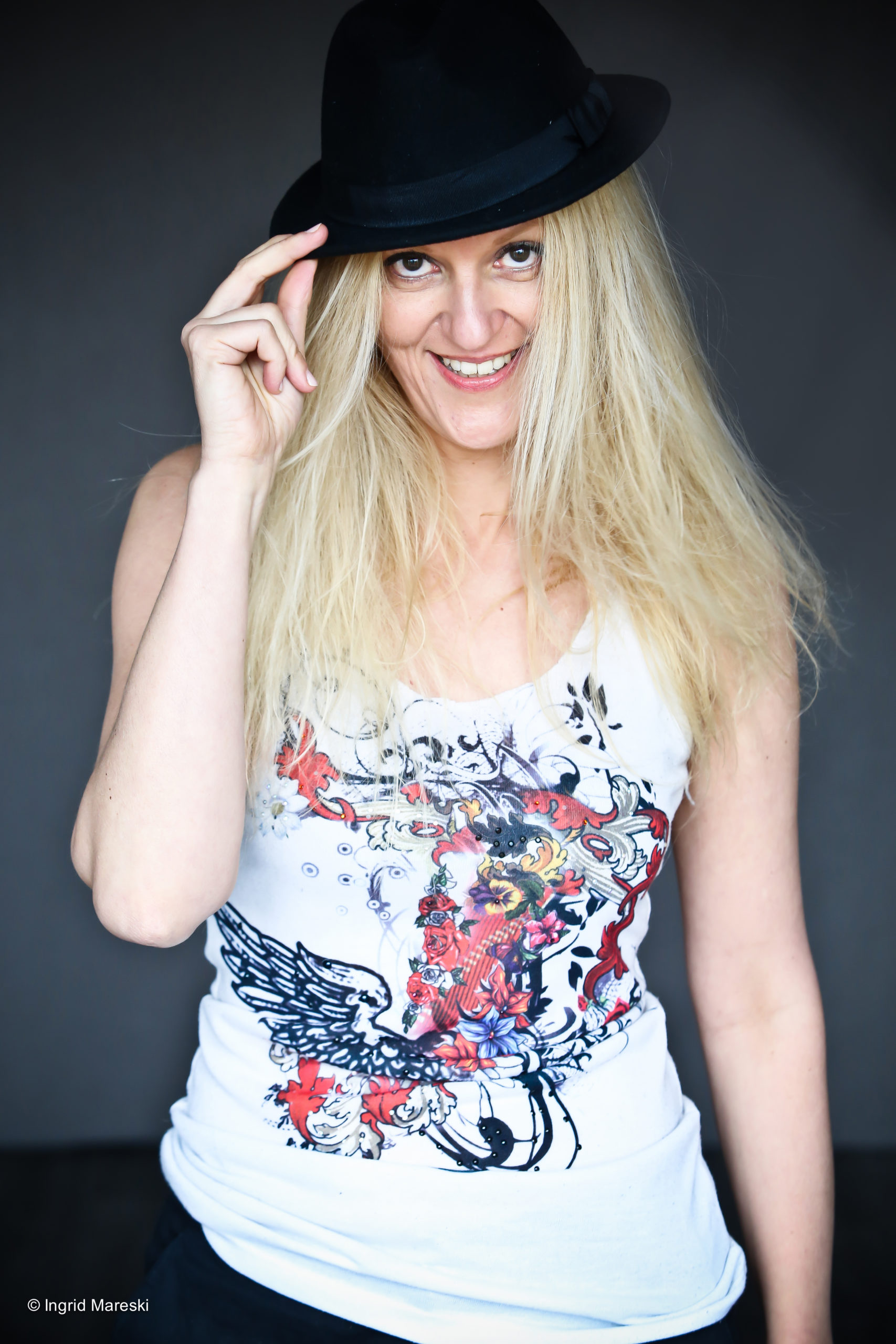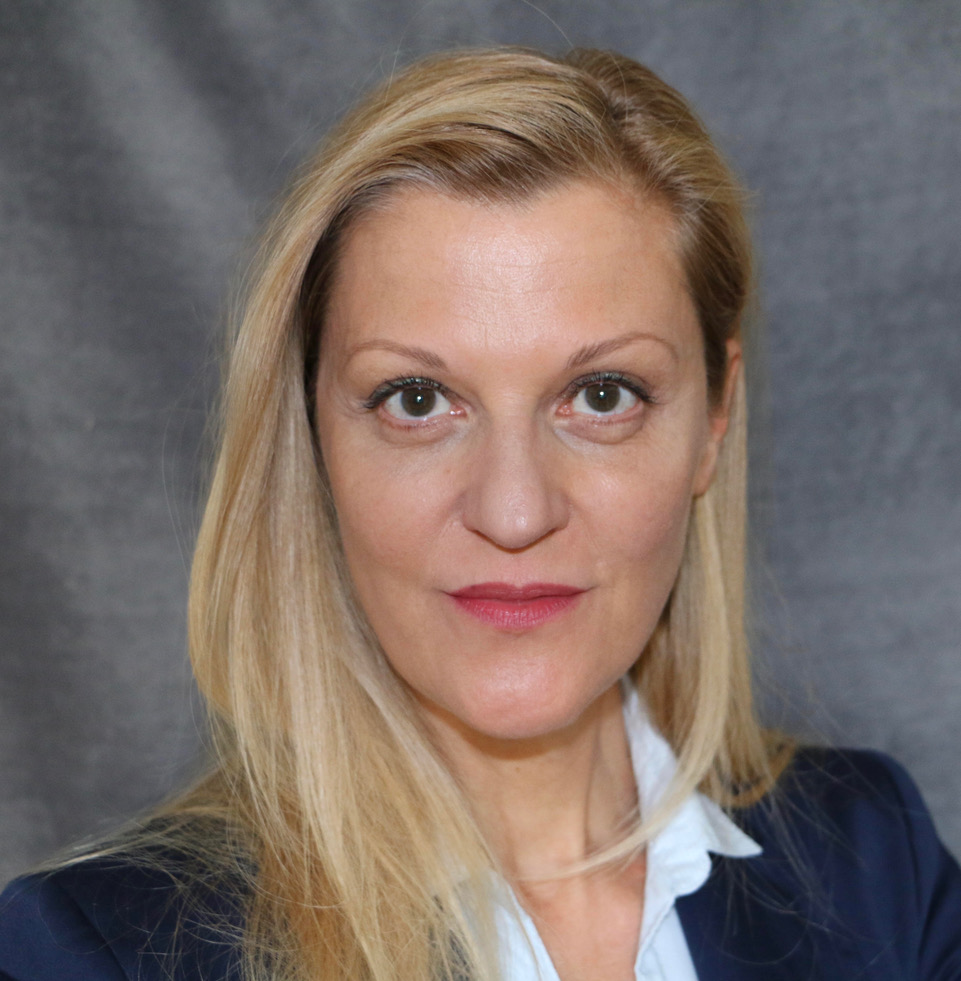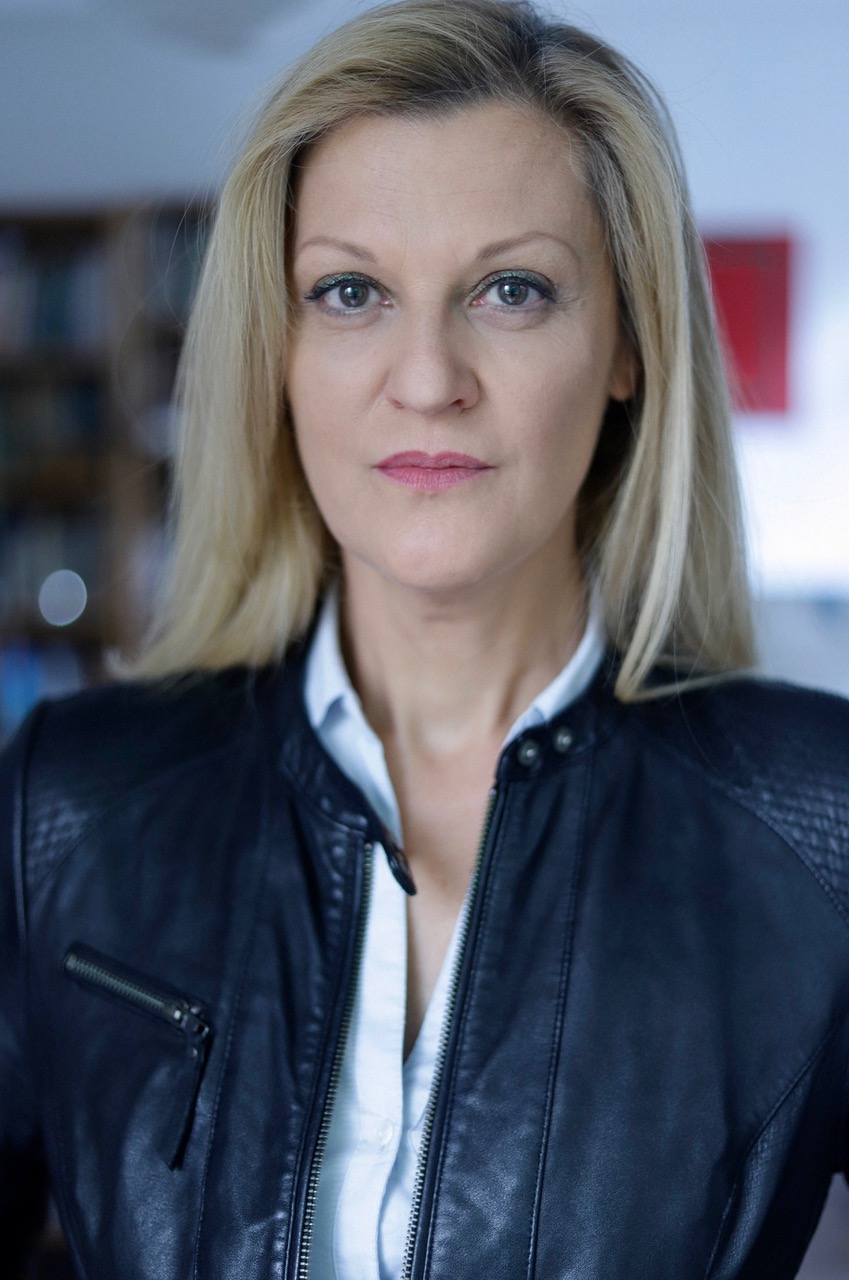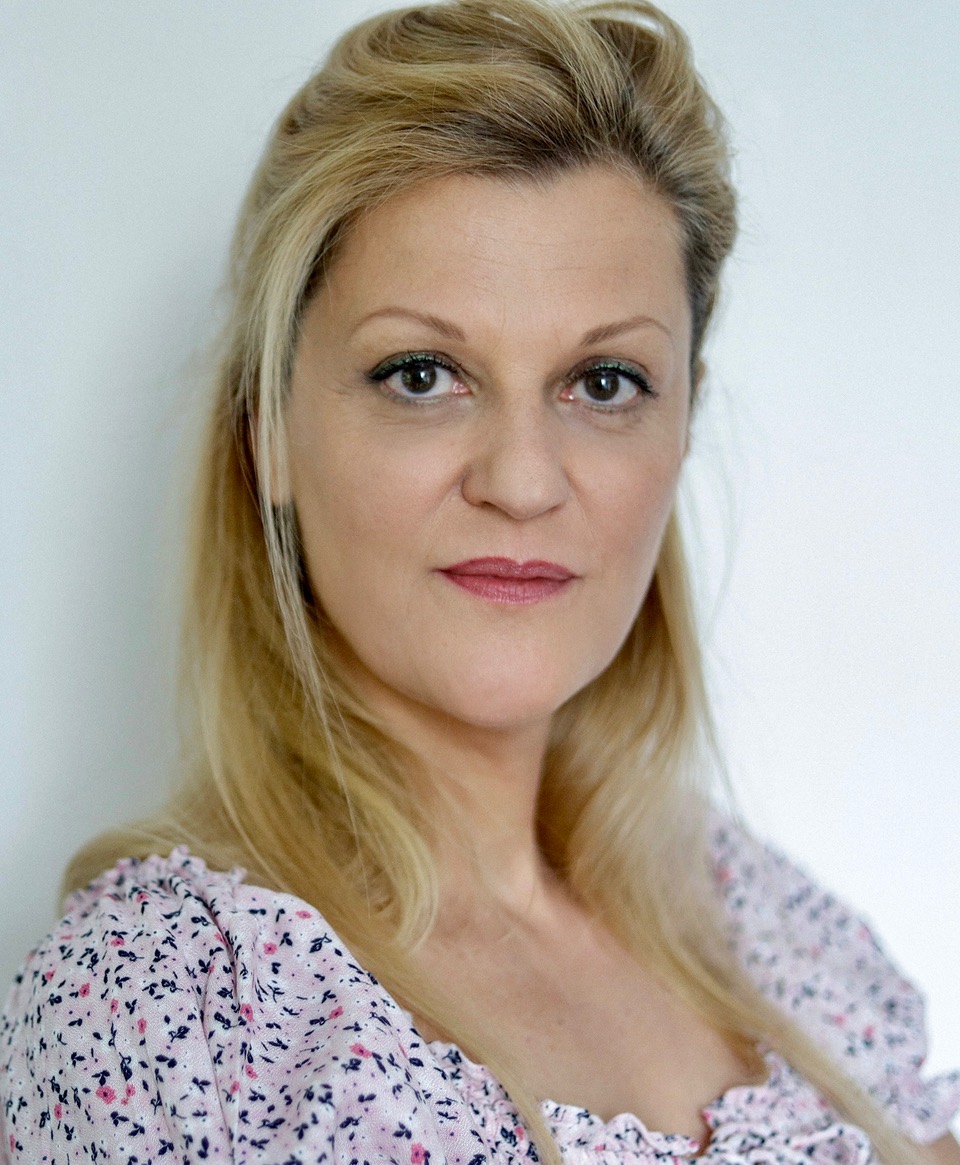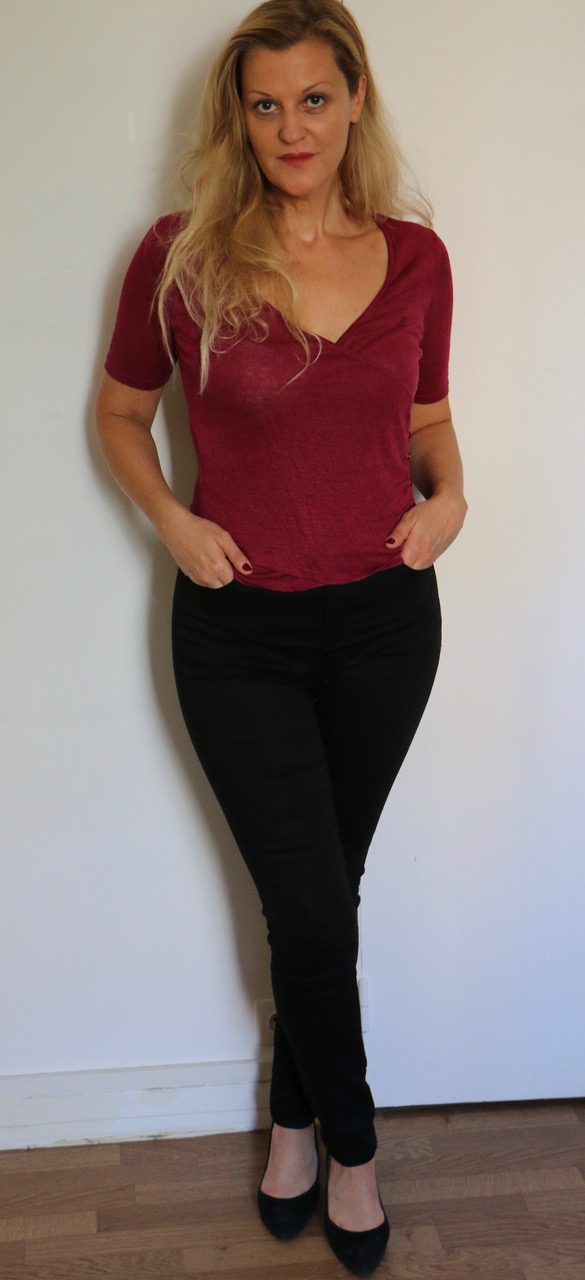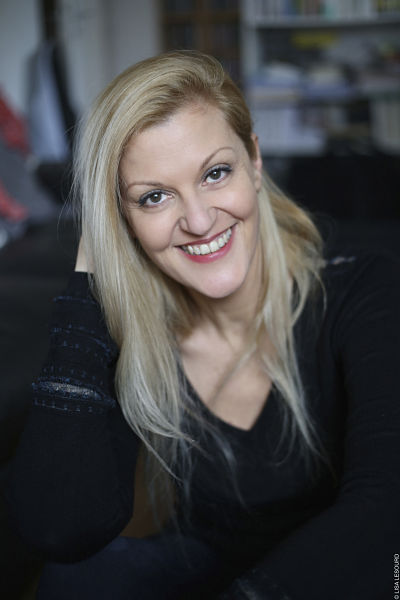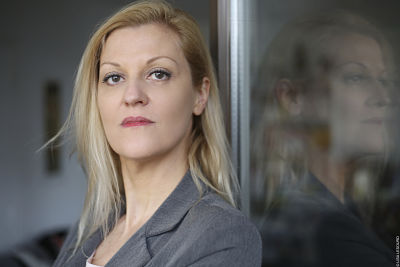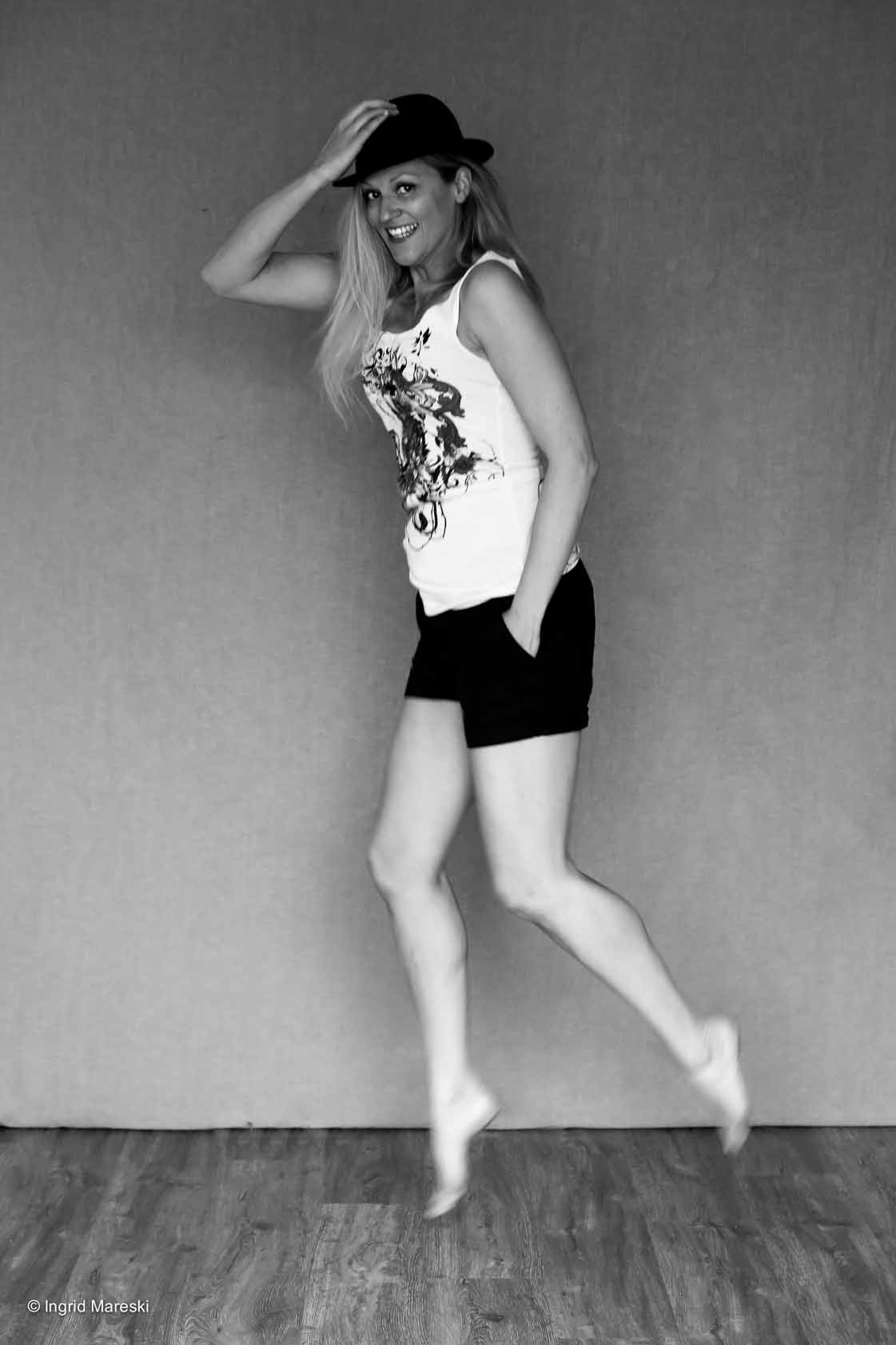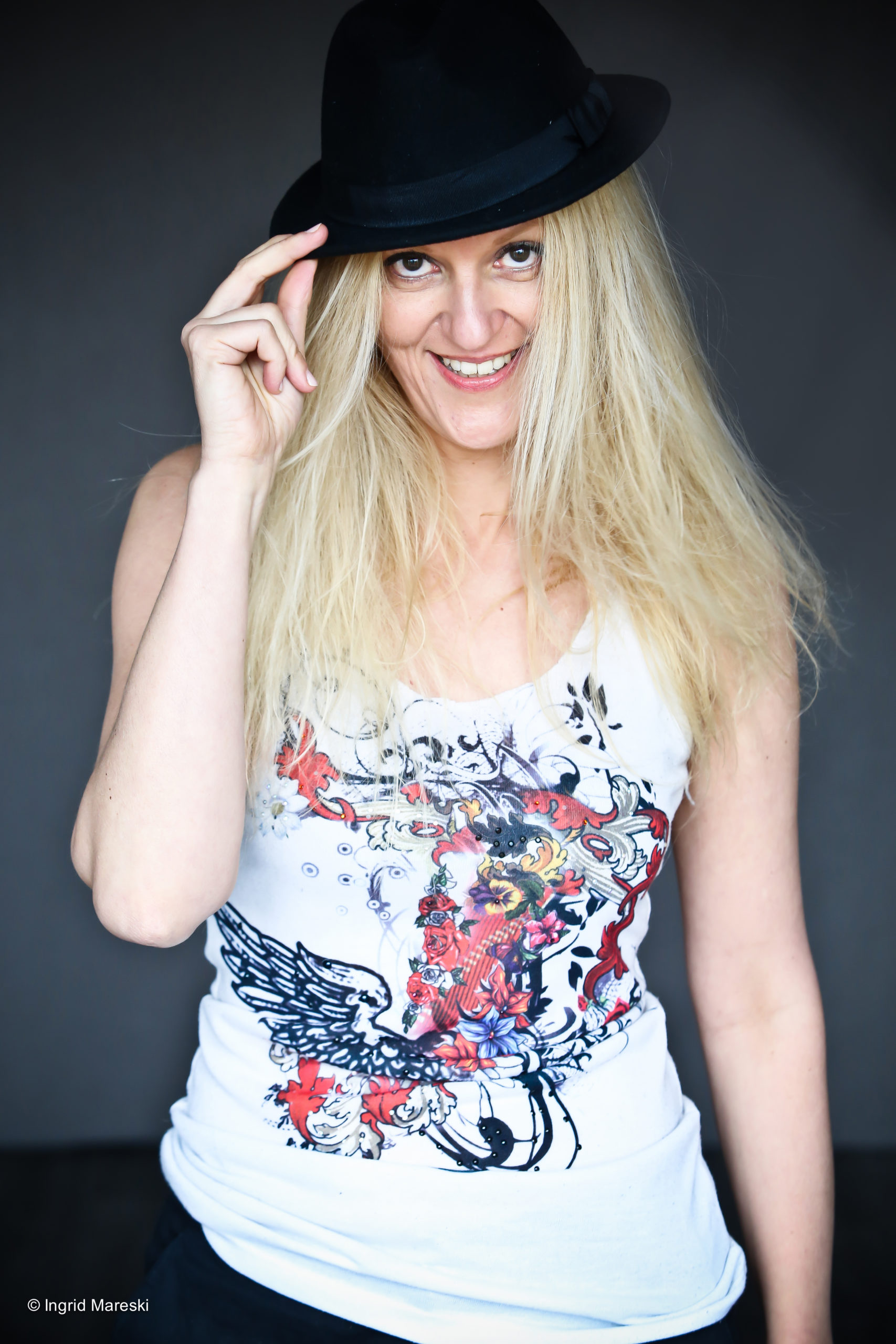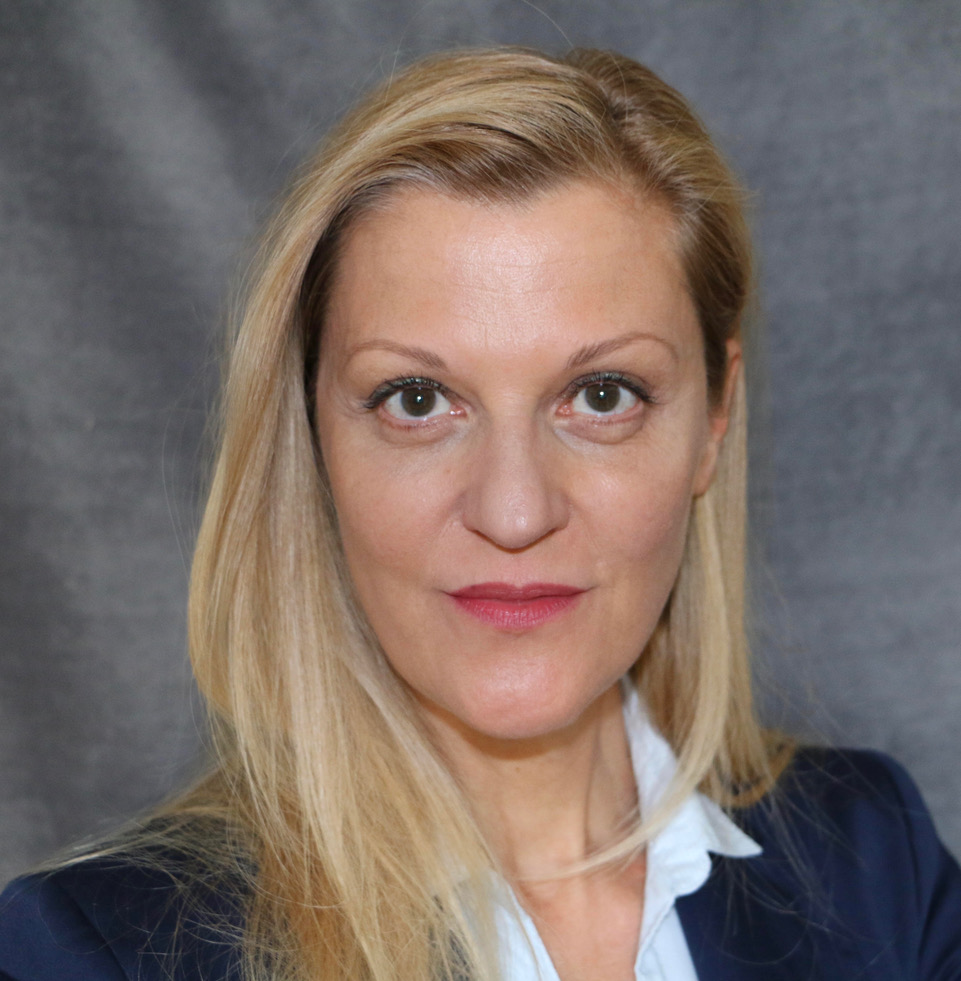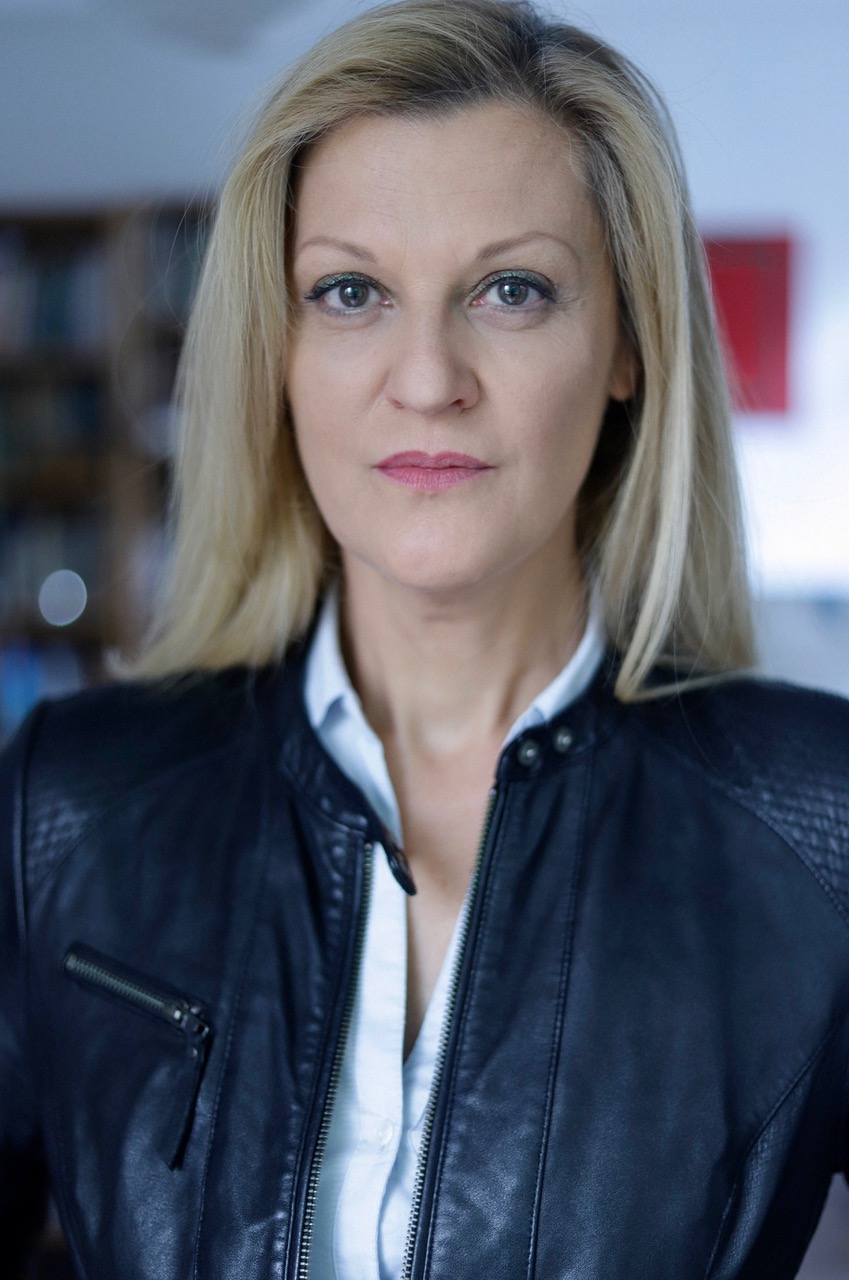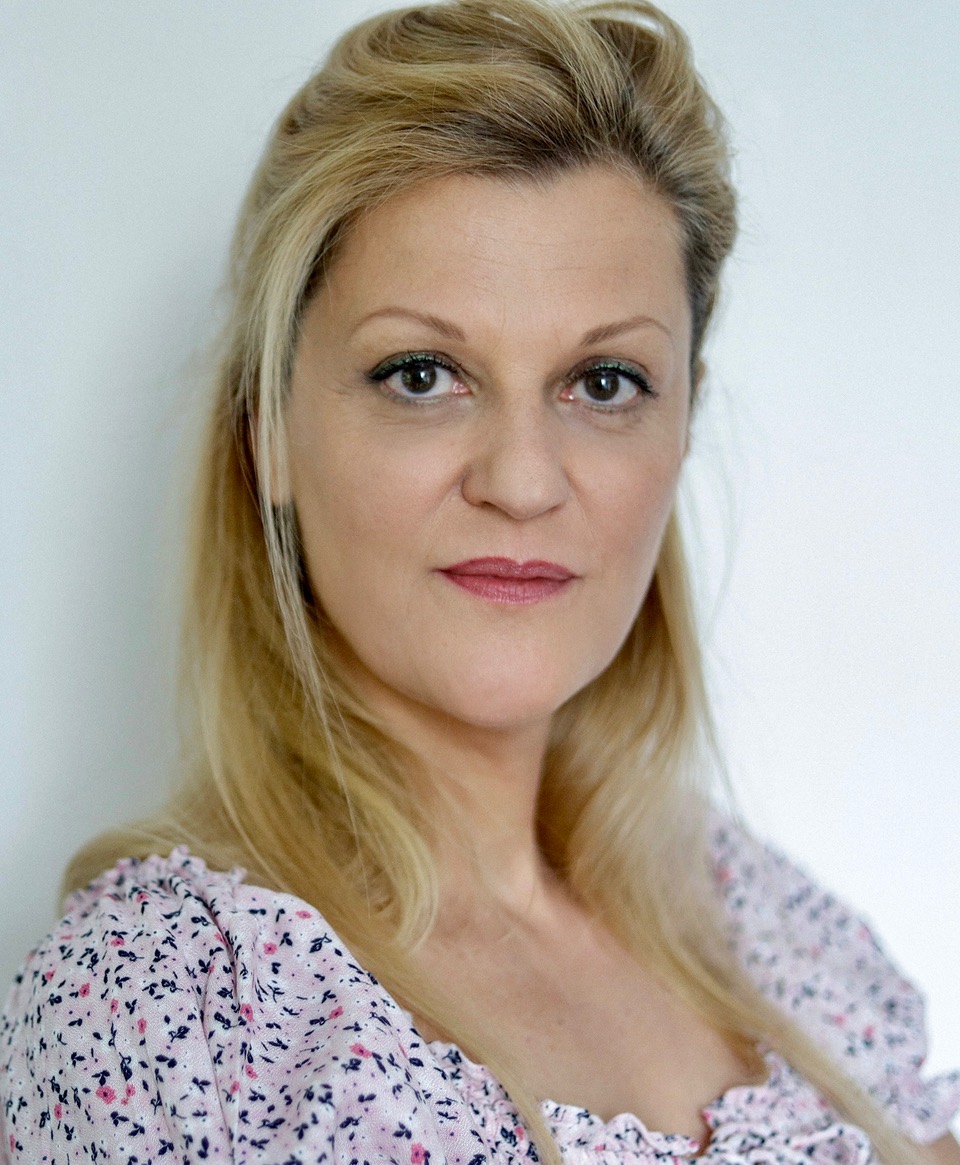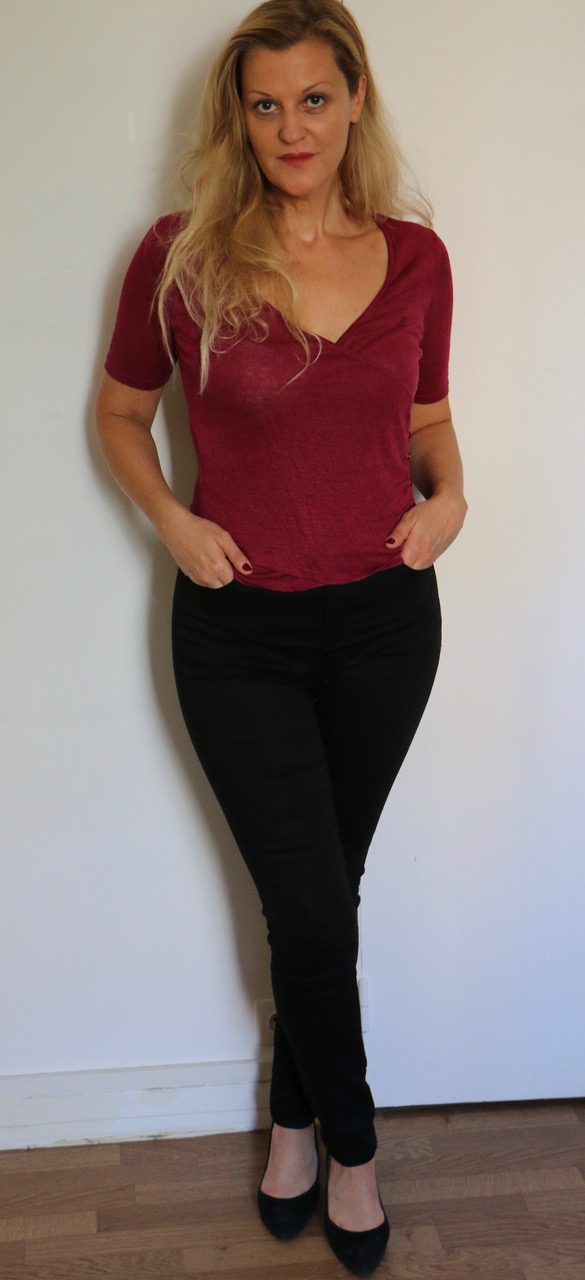 Height : 175
Hair : Blong
Eyes : Green-Brown
Language : French / American
DEMOS
CV
Casting Information :
2020 : Generally casted for woman with personality, or natural authority (attorney, duchess, mum, inspector, intellectual, doctor, nurse…) and sensitive. Also with sense of humour. Height 5feet 8.9 in, weight 138 Ibs, Blond, long hair, eyes brown-green, athletic, European, voice type Alto
Centers Of Interests : 
All years
– Travelling and Sports – Reading, writing – Learning (trainings, workshops, studying…)
Centers Of Interests
Documentary : 
2013 : C'est quoi le féminisme. Interview as a citizen. Directed by Pauline Pelsy-Johann. Produced by the French Ministry of Women Rights.
TV : 
2021 : Divertimento. Jury violoncelle. Direction : MC Mention-schaar. Easy Tiger Prod cinéma.
2020 : NPA. Infirmière. Direction : Yannick Privat.  NPA Canal + Production.
2020 : Sam saison 5. Hôtesse de l'air. Direction : Mathilde Vallet.  Authentic prod TV TF1
2019 : Scene de ménage. Role of Me Servan, guest. Directed by Francis Duquet. TV Noon production M6
2018 : Parody of Weinstein. Role of Sharon Sweet. Directed by Virginie Lovisone. NPA Production
2018 : Un rôle en or. Role of Larince. Directed by Jean Pierre Mocky. MDP Production
2017 : Parody of Les Marseillais angels. Role of a mother. Directed by Bernard Laurent. NPA production.
2016 : Nos chers Voisins (S5). Role of Sophie, guest. Directed by Nat Dumont. TF1-Ango production
2015 : Lorsque l'amour sera mort. role of the cashier. Directed by Erick Zonka. Production Obvious.
2014 : Les mystères de l'amour. Role of Violaine. Directed by Oliver Altman. Ep709, JLA production.
2014 : Une histoire une urgence serie Ep Au nom du sang. Role of a nurse Julie. Directed by Lionel Smila. TF1 production.
2013 : Une femme dans la révolution. Role of the Duchess de Lamballe. Directed by Jean Daniel Verhaegue. France2 and September production.
2013 : Le don d'Iris. Role of Geraldine. Directed by Jean Pierre Mocky. Canal Plus and MDP production
2013 : Amour interdit. Role of Marie, the mother. Directed by Pierre François Brodin. EDR France 2 Effervescence production.
2001 : Salut La vie. Role of the Doctor. Directed by Daniel Jeanneau. Production TF1 Mars.
1999 : Julie Lescaut. Role of the mother Marie. Directed by Daniel Jeanneau. TF1 Mars production.
1999 : Police district n°4. Role of the nurse. Directed Olivier Chavarot. Production M6 Capa Drama.
1997 : Baldipata et la voleuse. Role of the dancer Liliane. Directed by Claude D'Anna. Produced by France2.
Theater : 
1999 to 2019
Please see As a theater actor
Formations : 
2017 : State diploma of theater teacher Erac school south of France
2014 : Degree Professional theater La Sorbonne Censier Paris III University
2004 : Degree of Arts La Sorbonne Censier Paris III University
1985 and after Bachelor of philosophy, literature + 2 years of Studies of English and American in Nanterre University accepted for the degree.
Interests And Abilities : 
2020 – Travelling – Sports : Half marathon, swimming, biking, riding… – Notions of Spanish and Italian
Voice : 
2015 : All the voice for the entiere play « Le jouet abandonné » Rémy Giordano, in French and English
Movie : 
From 2012 to 2020
Please see at Filmography here + on IMDB, here is the link: https://pro.imdb.com/name/nm1987372
Web & Pub : 
2017 : Maybeline RicilBigShot Production M6 directed by Laetitia Be team
Workshop : 
From 1995 to 2020
See at Artistic training
Cinema : 
From 2012 to 2020
Please see at Filmography here + on IMDB, Here is my link: https://pro.imdb.com/name/nm1987372
Artistic Creations
2014 – Directing actors for chosen extracts of Ibsen at the university of La sorbonne Paris III + scenography and lights – Pictures of different characters/roles as an Actress, subject= non-recognizable and personal universe
2004 – Directing chosen extracts of « Cleansed » author Sarah Kane at the University of La Sorbonne Paris III – Acting for futur directors or confirmed, extracts of various plays
Artistic Training : 
2020 : Workshop under the direction of Joël Pommerat for his trilogy play « Ca ira, Fin de Louis ». Role of a deputy in 1789.
2019 : Training with Alexandre Del Perrugia on the invisible, as an actress and author.
2018 : -Paris Film Academy training in English for castings as an actress with Peggie Hall (coach) and Debbie Mc Williams casting director. – Training as a theater teacher in the Theater of Angers CDN called « L'art et la manière ».
2017 : Workshop of writing with the association A mots découverts for my play « The Catle ».
2016 : – Workshop as a director and author with the Company Barouf. – Workshop for dubbing, voice over, off…with Company Vagabond as an actress.
From 1995 to 2011
Regular trainings and workshops in French and English as a actress with: Jack Waltzer, John Strasberg, FACT Sarah Eigerman, Pascal Emmanuel Luneau (Marion Cotillard's Coach in « La môme »).
As A theater Actor and Narrator : 
2020 : As an actress: Readings of 3 different plays at the Theater 13 in Paris with 3 different directors and associations EAT-AAFA-SNMS
2016 to 2021 : Murder parties and shows with several roles: suspects, witness, murderer, police officer Interactive-immersive theater. Companies Mortelle soirée or France Artists.
2019 : Otello from Verdi, Opera Bastille. Role of Bianca and a woman from Venice. Directed by Andrei Serban. With Roberto Alagna.
2013 to 2019 : Forum theater (political and interactive theater) several roles. Within associations and in prison. Company Uvol or Arts et prémices.
2017-2018 : RIG Real Immersive game. Immersive theatre. Several roles. Directed by Bruno Rossi at Lille Lesquin.
2012 : Manon from J.Massenet, Opera Bastille. Various roles. Directed by Coline Serreau. With Natalie Dessay.
2006 to 2010
Several roles (journalist, manager, employee) for improvisations and texts through assessments, at the Chateau de Behoust, mostly for banks Cies. Theatre en société Cy / Eurogroup / Caisse d'Epargne…
1999 : As an Actress at the NATIONAL THEATER COMEDIE FRANCAISE, Salle Richelieu, under the direction of Alexander Lang « Faust ». Several Roles.
As Assistant and Director of Rehearsals : 
2016 : 1st assistant of an independent movie called « Je t'aime Filme moi JTFM » French-Italian Director A.Messina
Audiovisual Experience : 
2016 : Corporate. A doctor and a patient. Directed by Fabio Fossati in Italy. Lifelike production.
2015 : Back to the futur. Role of the mother Lorraine in 1985, in english. Directed by Julien Paolini. Corporate AT Kearney.
2014 : The laughing Cow. Role of a sexy mum in english. Directed by Arthur Gordon. The Shop Production.
2012 : The heros episode The superheros episode Role of Nathalie, the supergirl. Directed by Jean Marc Gosse. Corporate Mac Can Agency.
2012 : Finish protector. Role of Martine. Directed by Thomas Lepage. Production France3 & Havas.
2009 : Press PQR 66. Role of crazy Vanessa. Directed by Christophe Caubel. Why Us production.
2007 : Medef règles du jeu. Role of the manager. Directed by Guillaume Couret. Loadings production.
Experience as a Jury_member : 
2020 : Jury member for young directors of short movies at Sciences Po University.
Experience as a Presenter : 
From 2008 to 2019 : Workshops, seminars, team buildings, play roles for various companies and events (L'Oréal, EDF, Fidès, Banks…)
Experience in radio and Dubbing : 
2017 : OECD, black political woman for a documentary – american voice over Hotline production
2017 : Enjy radio – Belgium Subject: Romantism in Art, direction Yves Rocamora.
Filmography : 
2018 : Soumaya – Second role Attorney Independent movie, directed Ubaydah Abu-Usayd and Waheed Khan
2016 : « 120 Beats per minute » directed by Robin Campillo Role of the receptionist of Melton Pharm Film de Pierre production Film 1st price in Cannes, Cesars in 2018, nominated for the Oscars
2015 : « Le ciel attendra » directed by Marie Castille Mention Schaar Role of a parent during meeting of radical kids Willow production- Film nominated for the French Cesars.
2015 : Cinema showreel for reduced places, directed by Simon Elephant – Role of an American journalist Cotone production – projected in 5000 cinemas in France
2012 : « Dors mon lapin » directed by Jean Pierre Mocky Role of Me Rakin MDP production
2016 : Je T'aime Filme moi. Role of Katia. Directed by A Messina. Fidelio production.
2010 : « Specimen » very short movie 1′ (selected 5 times in France) Lead Writing, acting, directing by myself
2009 : « Faut pas croire » directed by Saadi BelgaÏd (short movie) Lead
Miscellaneous : 
2005 to 2020-  Volunteer for the Association Rêves de cinéma (projection of movies in public hospital and private hospital in France) – Volunteer for the Association SOS Enfants (helping children from Africa)
Modeling Experience
1998 : Pictures for the assistant of Karl Lagerfeld, Frederic David photographer and painter.
Roles : 
1997 to 2020 : Please see Filmography + TV + Theater
Scenarios : 
2018 : Author of a play « The Catle »
Skills : 
2019 : Team leader for events (hostesses, dancers, actors, singers…)
2018 : Author of a play « The Catle »
2016 : 1st assistant for an independant movie
2005 : Author for Yellow Cards'Cy
Sport : 
2020 : More often and good at : Running (up to half marathon), swimming, biking. Basis of: Riding, Yoga, Qi Gong, TaïChi, Meditation, Penchak Silat, Roller online, Quad, Skiing, Water skiing, Volley Ball, Archery,…
Teaching Experience : 
2004 to 2020 : In Private Universities and Business school (ISEP, IAD…) Teaching theatre or basis for speaking in public with Theater Cies and associations: Uvol, Effet theatre, association Spartacus&Co…
Other : My link on Spotlight London: https://www.spotlight.com/4054-6757-3987